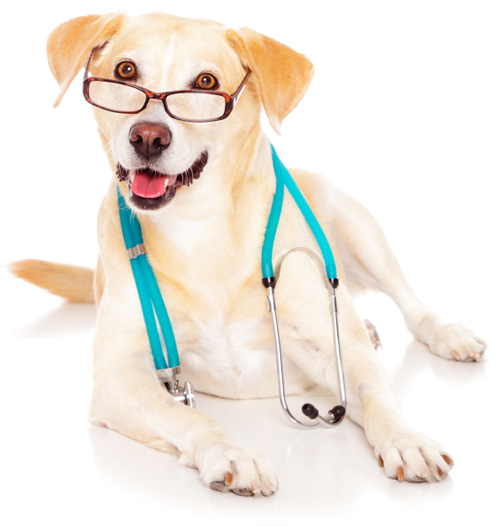 There is a term passed around a lot in veterinary medicine known as "wellness".  You will frequently hear Oakville vets and vet hospital staff talking about annual wellness exams or wellness bloodwork, among other things.  Alternative terms include 'healthy' or 'preventative' exams and diagnostic testing.  But what's in a word?  Many people believe annual wellness visits are just for updating vaccines, but as you will read there is much more to it.  This post will delve into what 'wellness' really means any why it is so important for our pets.
When an annual wellness exam is conducted, veterinarians examine a pet that is 'well' or free of any obvious signs of disease.  In reality, these pets often only seem well.  There are countless illnesses and conditions that could be present in a pet that is acting perfectly normal.  They may act normally because they're truly feeling fine or because they are experiencing subtle symptoms that are not affecting their everyday attitude or energy level.  When we humans experience subtle symptoms of illness, we can seek medical advice and describe clearly how we are feeling.  Pets can't as easily communicate when something is wrong which is why regular exams are so important – veterinarians aim to become the voice for your pet.
Some of the 'hidden' illnesses that can be identified in an annual visit include heart disease, early stages of kidney and liver disease, dental disease including oral infections and fractured teeth, cancer, arthritis or other joint problems, intestinal parasites, or heartworm infection – just to name a few examples.  One of the purposes of an annual wellness visit is to look for evidence of illnesses like these that our pets may not be showing any signs of.
A second important purpose of a wellness visit is to prevent illnesses and work towards maintaining good health.  This is accomplished with preventative measures like vaccinations, internal and external parasite preventatives, dental treatments, lifestyle and grooming recommendations, and nutritional changes or supplementation when needed.
When the list above is considered it becomes clear that an annual wellness appointment is about so much more than just vaccines.  Annual, or in some cases semi-annual, visits are very important even if you and your veterinarian decide not to give vaccines.  The ultimate goal of the wellness visit is to ensure your pet is living the happiest, healthiest, and longest life possible.  Please call Bucksburn Veterinary Hospital – your vet in Oakville – to schedule your visit today.  Your pet will thank you!