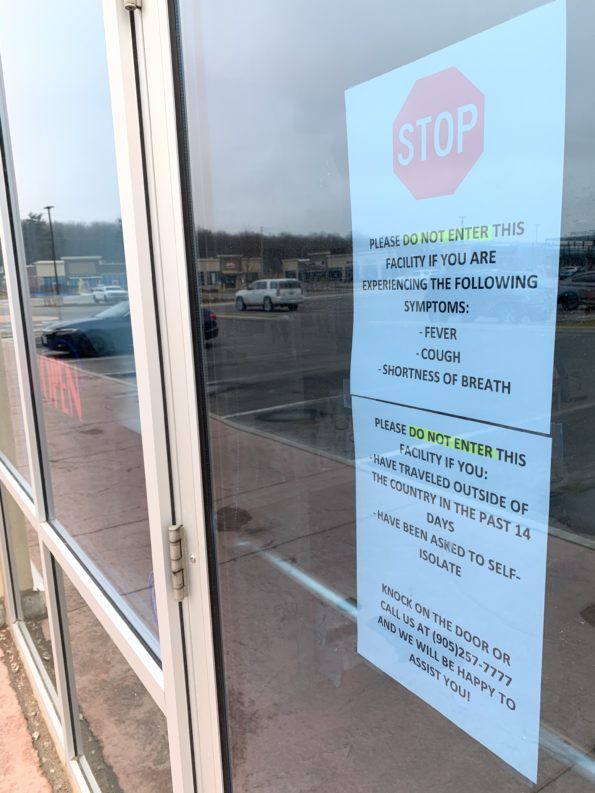 As we continue to evolve and react to the COVID19 crisis, we are providing a minor update to our existing response to the pandemic.
If you have any of the following symptoms please do not enter the facility:
Fever
Cough
Shortness of Breath
If you have traveled outside of Canada (including the US) in the past 14 days, please do not enter the facility
If you have been asked to self-isolate, please do not enter the facility
We will at times keep the front door locked to prevent waiting room congestion. If the front door is locked during business hours, please wait outside at a safe distance from others (6 feet) and we will help your shortly.
We are still happy to provide you with food or medications for your pet, and to examine and treat your pet. If you require our assistance but fall under the above categories, please phone us from your car or knock on the door and we will come outside to help you. We will bring your pet into the clinic for examination and treatment if needed.
In addition if you are elderly, immuno-compromised, or simply do not feel comfortable entering the facility, please call from your vehicle for assistance – we are happy to meet you outside.
If you cannot leave your home due to COVID, but your pet needs veterinary care, please call us. We will help as needed and within the bounds of our licensing restrictions with phone, email, or video call support, and can deliver food or medications to your door in certain circumstances!
Thank you for your understanding and cooperation during this challenging time.