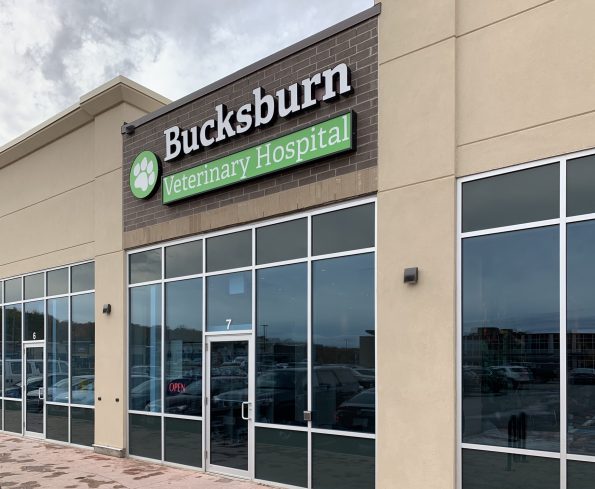 We're your friendly local Oakville vet hospital!
Welcome to Bucksburn Veterinary Hospital! We are your friendly, local vets in Oakville, Ontario. We're pleased to provide a wide variety of veterinary services for dogs and cats in Oakville, Mississauga, and surrounding areas. We are located on the south side of Upper Middle Road just east of Ford Drive, near the border of Mississauga and Oakville. The hospital is situated on a large, quiet lot with lots of green space, which helps our special patients feel more comfortable when they visit! We have a small but mighty staff that love to get to know our clients and their pets personally. We work tirelessly to make you and your pets' experience here as happy as possible. Come by to meet us, visit, and tour the facilities any time!
Click here to take a tour of our facility
Follow the links to learn more about us. Give us a call at (905)257-7777 with your questions or to schedule an appointment.