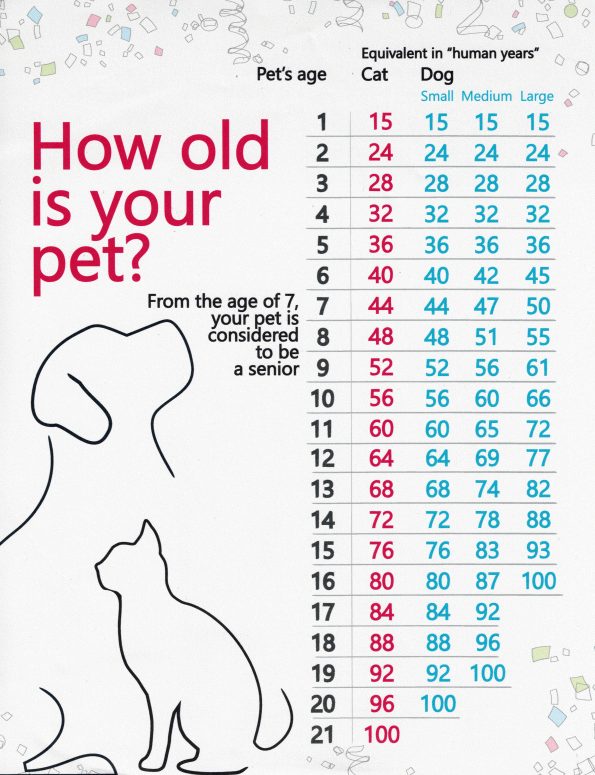 It can be easy to forget at times that our pets age at a much more rapid pace than we do. We have the tendency to see our pets as 'youthful' right into their geriatric years.
However, it is important to be mindful that, like it or not, our pets' bodies age, and 'senior pet' health problems can pop up sooner than we might expect!
Check out the chart to determine how old your pet is in comparison with a human and think about what conditions a human of that age may contend with. You may find that age related disease such as arthritis, dental disease, organ disease (eg heart, eye, kidney, liver, thyroid issues), and even cancers may appear earlier than expected.
Thankfully, most age related health conditions are manageable with a combination of diet, lifestyle changes, and medications. It is important to diagnose your pet's problems early in the disease process so that early intervention can help slow progression of chronic diseases.
Talk to us today about senior screening tests for your pet and help maintain that youthful energy!